in the mountains of northern vietnam, architect chu văn đông has completed a gabled micro-dwelling with a glazed façade that overlooks its rural surroundings. the brief was to construct a temporary shelter — capable of accommodating two people — quickly, easily, and at a low cost. perched on pilotis and surrounded by natural vegetation, the structure is appropriately titled 'forest house' and intends to form part of a larger masterplan with other identical dwellings.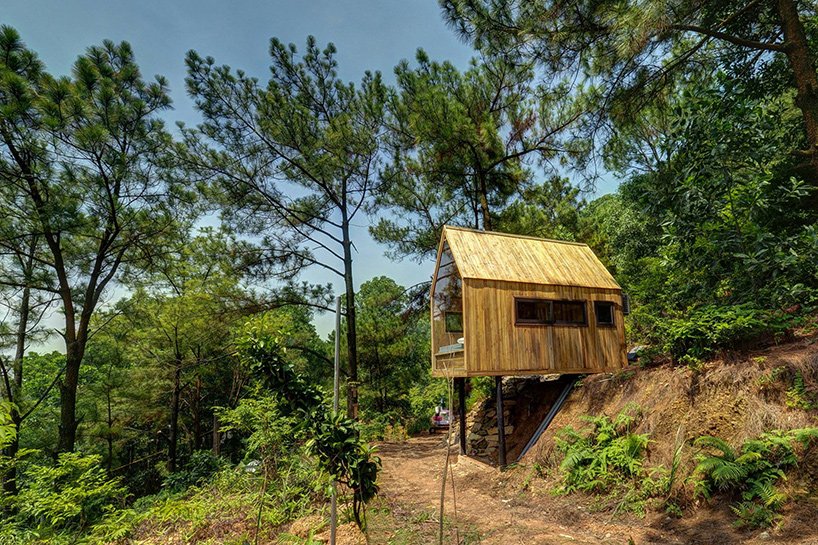 all images by handyman
in completing the project, chu văn đông — who is also project manager at handyman decor & furniture — designed a simple timber volume with an entirely glazed elevation that offers views across the undulating landscape.internally, the cabin has everything you may require for a night's stay, including beds for two and power outlets. an air conditioning unit is also provided for the country's warmer months, while a stove is capable of offering heat during the winter.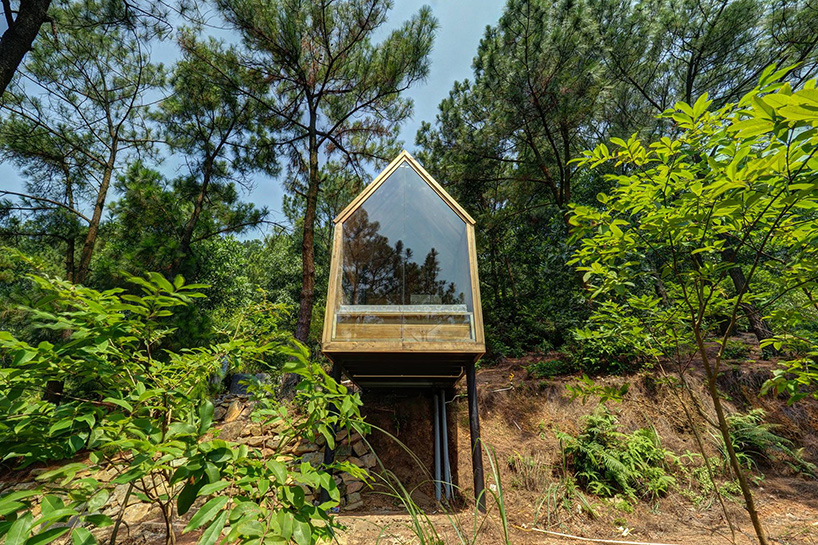 the micro-dwelling features a glazed façade that overlooks its rural surroundings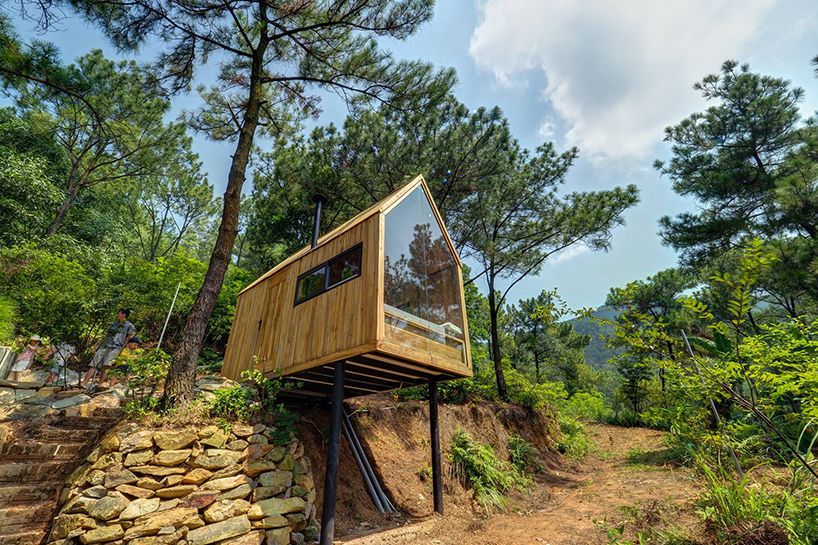 the temporary shelter is capable of accommodating overnight guests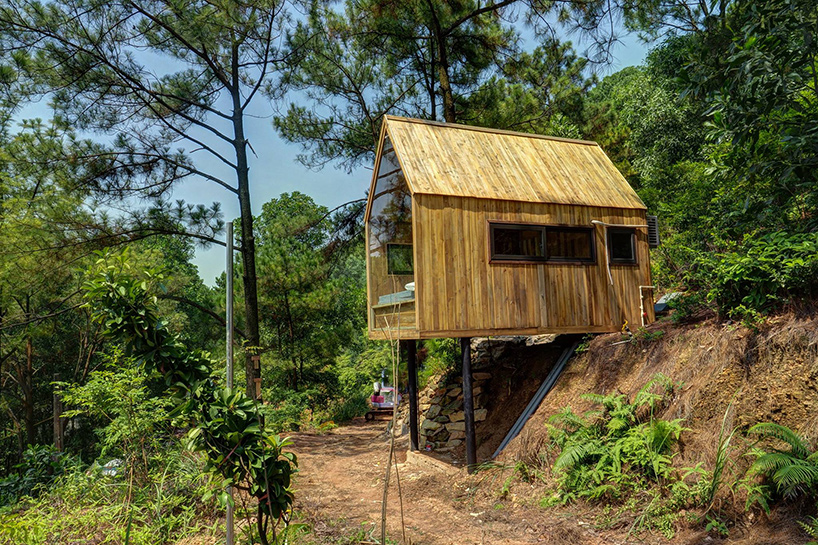 perched on pilotis, the design is surrounded by natural vegetation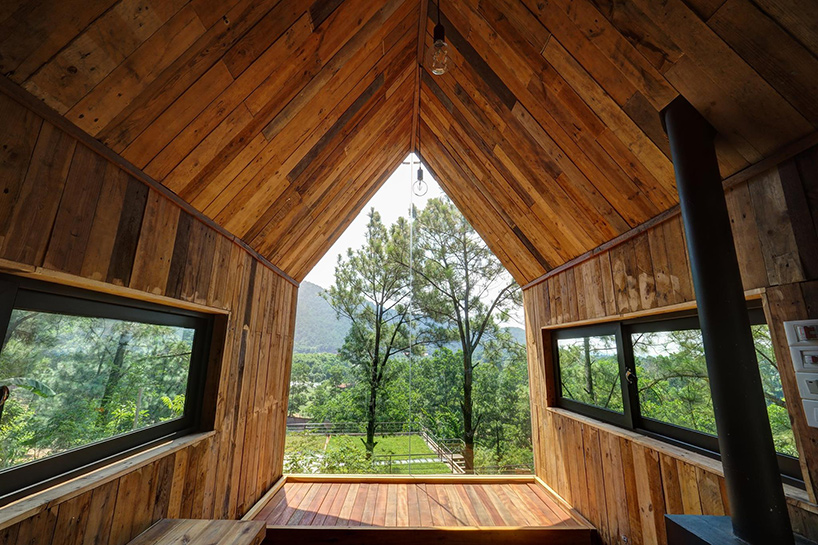 the entirely glazed elevation offers views across the undulating landscape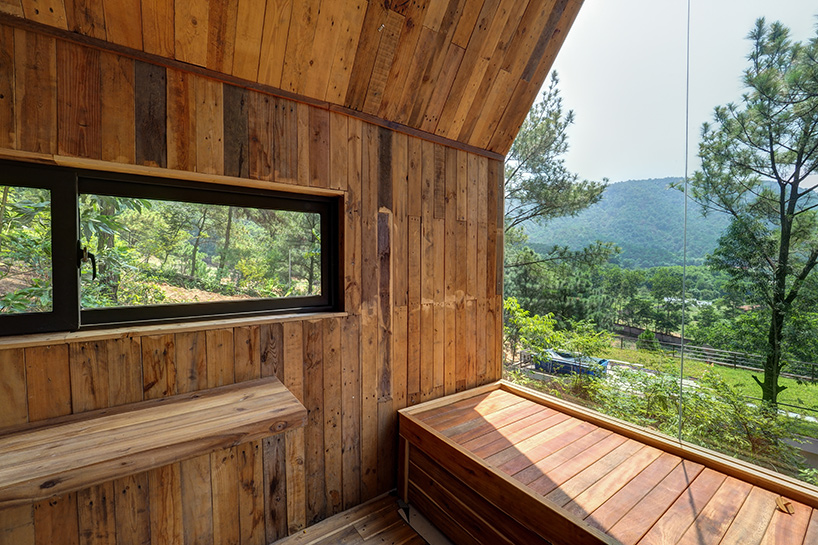 the cabin can host two people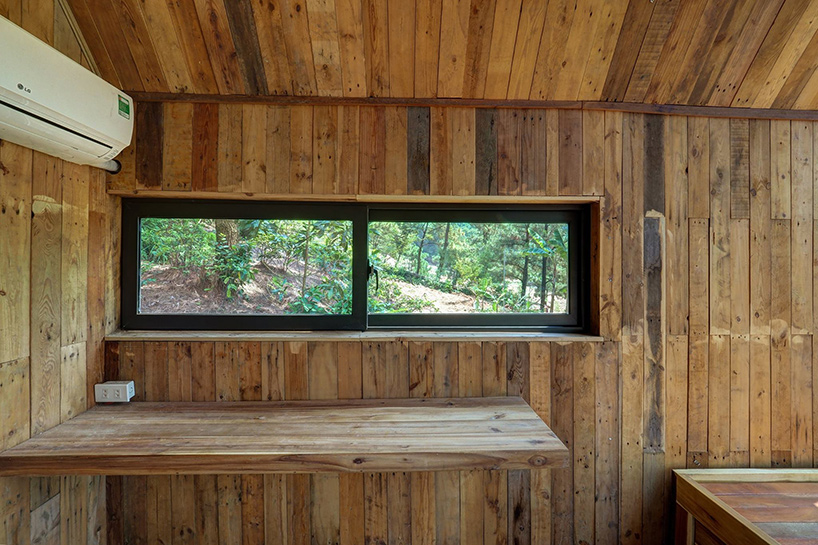 the cabin provides everything you may require for a night's stay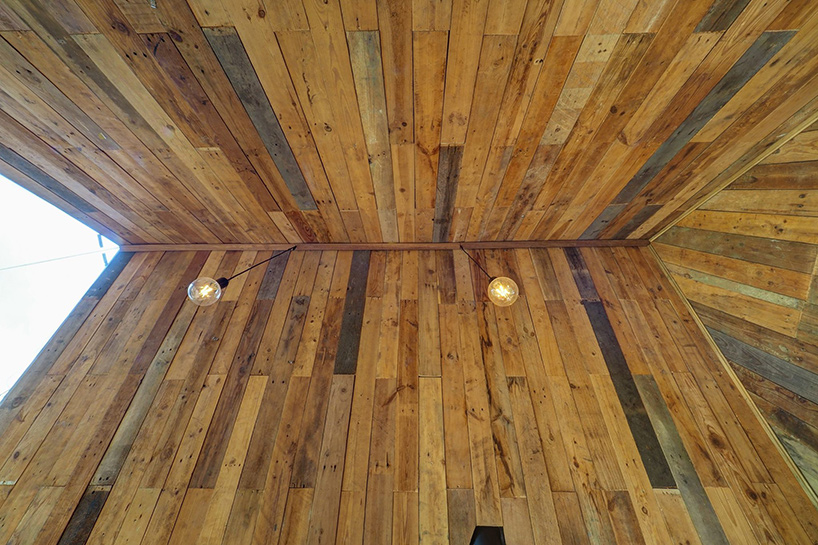 lighting is suspended from the timber roof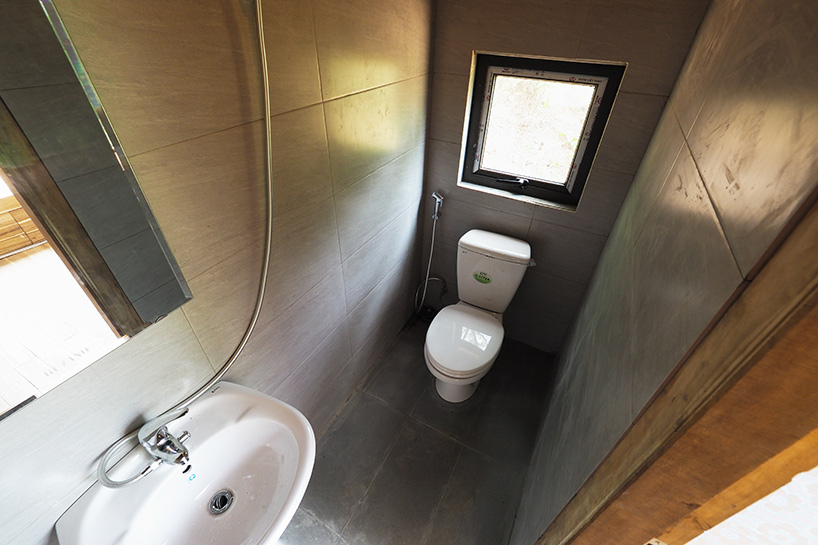 a small washroom is also included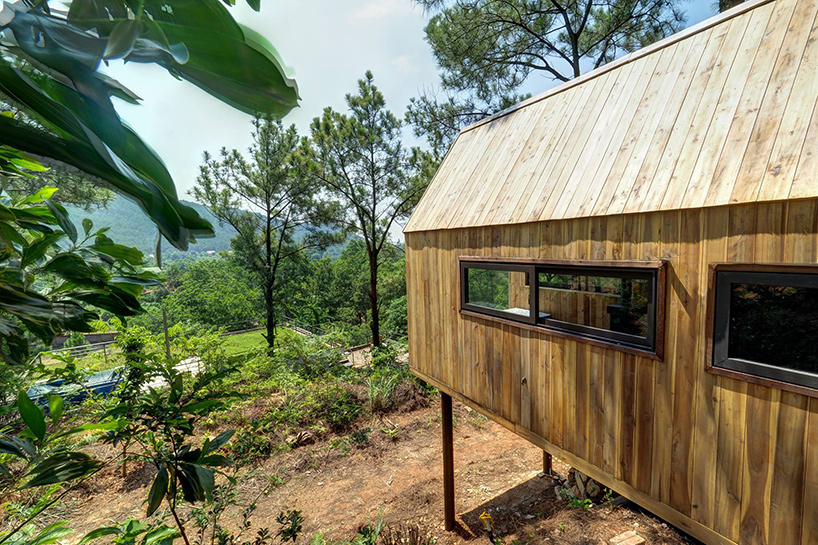 the structure is appropriately titled 'forest house'